We aim for your pleasant stay
---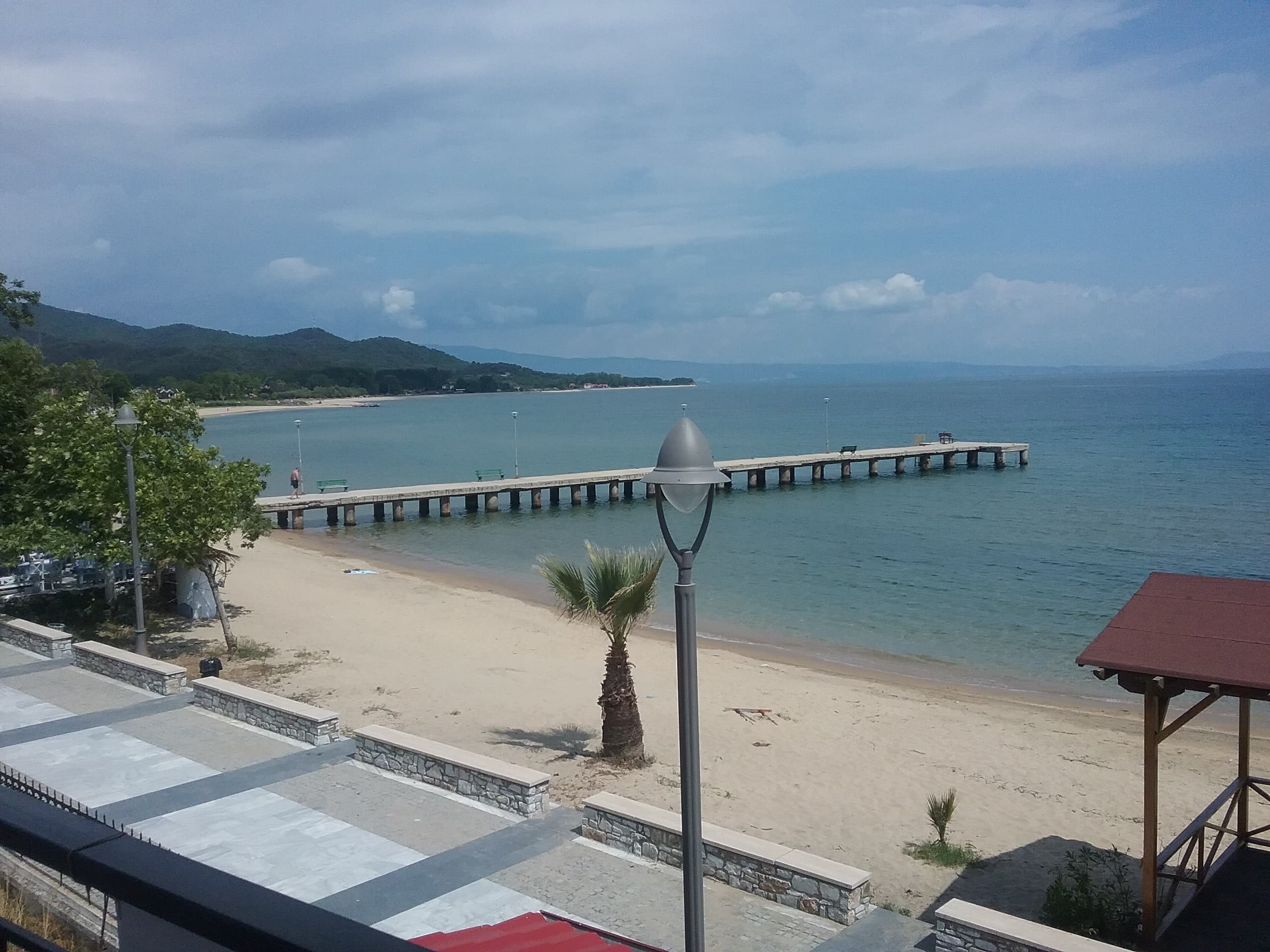 The apartment is located on the first floor of a building just a short distance from the main square of the village, entering the village from the north side. They divide you about 20 steps from the entrance of the apartment.
It is made with care and taste. It can accommodate up to 6 people. We aim for your pleasant stay
What's more beautiful and refreshing to wake up in a beautiful, hospitable and well-cared place? The apartment consists of two bedrooms, a kitchen, a bathroom, a hall and a living room. One side of the apartment overlooks the main road of the village. On this side there is one bedroom with a double bed with two bedside tables and a wardrobe with a mirror and the kitchen, which is equipped with a fridge, an electric cooker, cookware and a table with two chairs. The other side overlooks the sea and the village's pedestrian street. On this side is the second bedroom, which has two single beds, a bedside table, a wardrobe and a mirror, and the living room consists of a sofa bed, TV set, TV, a waist table and a dining room. The bathroom is fully renovated with all hygienic items. There is a hanger and shoe cabinet in the hall. The apartment also has Air Conditioning, Internet, insect mesh in windows and balcony doors. The balcony has a table and chairs.
And even better??? How would it look like you wake up, go out on the balcony holding your favorite coffee in hand and enjoy the blue? Our apartment provides it.
Sitting in the comfortable chair of the balcony, the view facing your eyes is a relaxing combination of green and blue.In front of you is a small island called "Kafkanas", on your left you have the quay of the village and on your right the picturesque harbor, you can sit for hours looking at the boats swaying by the lively breeze, shaking the waters and listening to the waves pops slowly to shore.At listening to just this sound, especially in the morning and evening hours, the human mind escapes from everyday life and enjoys the tranquility of the atmosphere.
Fully equiped kitchen & accessories
Next to the beach & village centre
Wardrobe, mirror, and a sofa bed
Balcony with a table and chairs
Air Condition with handheld device
. Olympiada is ideal for a great holiday, with clear waters, walks, and of course a variety of dining options, coffee and drinks.